BY DOUGLAS CARTER BEANE
7 FEBRUARY – 4 MARCH
Presented in association with the Sydney Gay & Lesbian Mardi Gras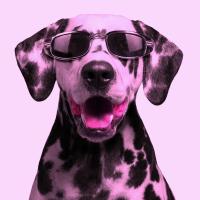 "I'm lesbian, he's a fag, we're in show business, we're a perfect couple"
Mitchell is an actor, a rising star and firmly in the closet. Diane is his wildly ambitious, take-no-prisoners agent and awards-night beard. Alex and his girlfriend Ellen are two young hustlers on the make.
Late one night, on a business trip to New York, Mitch calls for a rent boy and Alex turns up. Two worlds and four lives collide. Within days, Mitch is declaring he's in love and planning to 'come out' while Diane is desperately trying to prevent him committing what she sees as career suicide.
This bitingly funny tale of sexual ambiguity, immoral values and the pursuit of happiness lifts the lid on Hollywood double standards and the lengths people will go to achieve fame and fortune. Yet underneath the comedy is a moving portrayal of people yearning to connect. +PRESS +PICS
"Deliciously good fun" The New York Post
[row_in]
[span4]
CREATIVE TEAM
Director Alice Livingstone
Associate Director Emma Louise
Set Designer Tom Bannerman
Lighting Designer Louise Mason
Costume Designer Famke Visser
Sound Designer Michael Huxley
Production Manager/Stage Manager Jo Jewitt

[/span4]
[span4]
Sarah Aubrey, Madeline Beukers,
Brett Rogers, Charles Upton
[/span4]
[/row_in]
[row_in]
[span4]
TIMES
Previews Tue 7 & Wed 8 Feb, 7:30pm
Thu – Sat 7:30pm, Sun 5pm
Final performance: parade day, Sat 4 March 2pm
[/span4]
[span4]
TICKETS
Full $32
Concessions, Groups (10+) $27
Mardi Gras Member $25
New Theatre Member $22
Previews, Student Rush, Thrifty Thursdays $17
[/span4]
[/row_in]
[row_in]
[span4]
PRODUCTION PARTNER
Patrons are advised this production contains adult themes, strong language and nudity. It is suitable for people 16 years and over.