BY JONATHAN BIGGINS
14 NOVEMBER – 16 DECEMBER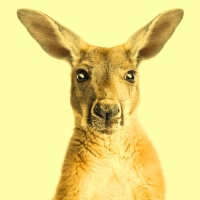 "You think we're old fashioned, out of touch, that's it's all Captain Cook and flag tattoos"

In the fictional NSW town of Coriole, preparations are underway for the annual Australia Day celebrations and the organising committee are hashing out the details amidst disagreements over politics, patriotism and progress.
Whether it's angst over a new development, the best snags to serve at a multi-cultural barbie, or the looming spectre of racism, throughout runs the theme of self-censorship: at what point do you abandon the politically-correct stance and say what you really think.
Jonathan Biggins (The Wharf Revue) is one of Australia's sharpest satirists and he zooms in on the dynamics of small-town society with an unerring eye and ear for the humour embedded in everyday life.
"A near flawless farce" The Sydney Morning Herald
[row_in]
[span4]
CREATIVE TEAM
Director Louise Fischer
Set Designer David Marshall-Martin

[/span4]
[span4]
CAST
To be announced
[/span4]
[/row_in]
[row_in]
[span4]
TIMES
Previews Tue 14 & Wed 15 Nov, 7:30pm
Thu – Sat 7:30pm, Sun 5pm
Final performance, Sat 16 Dec 2pm
[/span4]
[span4]
TICKETS
Full $35
Concessions, Groups (6+) $30
Members $22
Previews, Student Rush, Thrifty Thursdays $20
[/span4]
[/row_in]