IT IS WITH GREAT REGRET THAT NEW THEATRE'S SEASON OF MAESTRO HAS BEEN CANCELLED. PLEASE CALL 9519 3403 FOR DETAILS. IF YOU HAVE BOUGHT TICKET YOU WILL BE CONTACTED DIRECTLY FOR A REFUND. 
BY ANNA GOLDSWORTHY & PETER GOLDSWORTHY
Adapted from his novel
Directed by Rosane McNamara
29 APRIL – 24 MAY 2014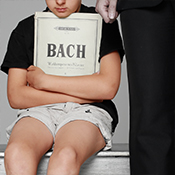 "If you think I'm going to let this shithole wear me down you're mistaken!"
 As a young boy in post-war Darwin, Paul Crabbe begins to take piano lessons from the enigmatic Eduard Keller, an Austrian émigré with a shadowy past and a pedagogical pedigree traced back to Liszt and Beethoven.
For Keller, escaping his ghosts in the isolation of the Top End, music has always been his way of dealing with the horrors of the world. For Paul, learning the piano starts as an inconvenience but soon becomes an obsession, his ticket out of a town full of drifters and misfits. The relationship between the 'maestro' and his pupil is an uneasy one but as Paul grows from ex-obsessed adolescent into self-questioning man, he learns about life through music, and through Keller's experiences and understanding of human nature.
Goldworthy's coming-of-age novel, voted one of the Top 40 Australian books of all time, has been turned into a wise and funny play about love, betrayal, loyalty, guilt, and the pursuit of artistic excellence.
"A masterful novel has been adapted into an equally masterful play" Australian Stage
[row_in]
[span4]
CREATIVE TEAM & CREW
Director Rosane McNamara
Set Designer David Marshall Martin
Costume Designer Sarah  Chelkowski
Lighting Design  Tony Youlden
Lighting Operator Ole Borch
Sound Operator Johannes Swaton
Stage Manager Jo Jewett
Assistant Stage Managers Lauren Becker and Sarah Furnari
[/span4]
[span4]
CAST 
Caleb Alloway, Deb Bryan, Jaymie Knight, Alex Lewis, Isaac Reefman, Annette Rowlinson, Nicole Shostak
[/span4]
[/row_in]
[row_in]
[span4]
TIMES 
Previews Tue 29 Apr 11am, Wed 30 Apr 7:30pm
Thu – Sat 7:30pm, Sun 5pm
Final performance Sat 24 May 5pm
[/span4]
[span4]
TICKETS
Full $32 | Concession $27 | Groups (10+) $27 | Members $22 | Previews $17 | Student Rush $17 | Cheap Thursdays $17
[/row_in]
PRODUCTION PARTNER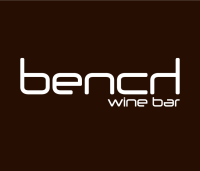 Present your ticket at
Bench Wine Bar after the
performance and receive
10% off your total bill