BY SARAH RUHL
6 JUNE – 8 JULY
Sydney Premiere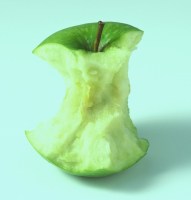 "Love isn't clean. It's dirty. Like a good joke"
Lane values order in every aspect of her life. Her live-in maid Matilde hates cleaning and yearns to be a stand-up comedian. Lane's depressed sister Virginia finds solace in cleaning and secretly takes over Matilde's duties.
When Lane's husband, a surgeon, falls in love with a terminally-ill patient, everything that was clean and tidy for Lane – her house, her emotions, her relationships – is thrown into disarray, and Matilde must come to her rescue.
Blending magic-realism and oddball humour with wisdom and compassion, this romantic comedy about sex, death and dusting proves that the best things in life are infinitely worth waiting for and that shared laughter can heal almost anything. Ultimately it is a celebration of the solidarity, practicality and emotional resilience of women.
Winner: Susan Smith Blackburn Prize 2004 (awarded annually for the best English-language play written by a woman)
"One of the finest and funniest plays you're likely to see" The New York Times
[row_in]
[span4]
CREATIVE TEAM
Director Rosane McNamara
Set & Lighting Designer David Marshall-Martin
Costume Designer Nicola Block
Sound Designer Tegan Nicolls
Assistant Director Tabitha Woo
Dialect Coach Emma Louise
Production Manager Louise Fischer
Stage Managers/Props Jo Jewitt, Ricci Costa

[/span4]
[span4]
CAST
James Bean, Colleen Cook, Mary-Anne Halpin, Alice Livingstone, Keila Terencio 
[/span4]
[/row_in]
[row_in]
[span4]
TIMES
Previews Tue 6 & Wed 7 Jun, 7:30pm
Thu – Sat 7:30pm, Sun 5pm
Final performance, Sat 8 Jul 2pm
[/span4]
[span4]
TICKETS
Full $35
Concessions, Groups (6+) $30
Members $22
Previews, Student Rush, Thrifty Thursdays $20
[/span4]
[/row_in]