BY MOIRA BUFFINI
Freely adapted from Nikolai Erdman's The Suicide

19 NOVEMBER – 21 DECEMBER 2013
AUSTRALIAN PREMIERE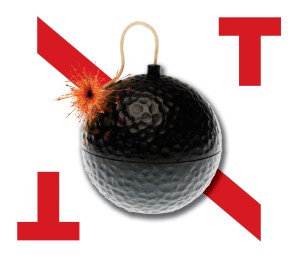 "You can't sentence a man to live!"
Semyon is unemployed and poor, he lives in the hall of a cramped apartment because his mother-in-law has the bedroom, and he's fed up.
When his last hope for self-respect disappears, Semoyan decides to take his own life. But word gets out and he finds himself besieged by sympathetic visitors – all begging him to kill himself on their behalf. Suddenly Semoyan is an important man!
However, as everyone gathers for a wild, vodka-fuelled celebration on the night of his intended demise, there's one small problem: Semoyan is having second thoughts.
Nikolai Erdman's celebrated comedy, critical of a totalitarian state where informing and corruption thrive, was banned by Stalin before it was even performed. This is biting socio/political comedy in the best Russian tradition: Chekhov meets Gogol meets Dostoyevsky as satire spins off into farce then veers back into existential musings and acclaimed UK playwright Moira Buffini has turned it into a vigorous, modern black comedy. [button text="PRESS" link="http://newtheatre.org.au/dying-for-it-press/" style="link" size="h3″ target="_self" display="inline" icon="no"] [button text="PHOTOS" link="http://newtheatre.org.au/dying-for-it-production-shots" style="link" size="h3″ target="_self" display="inline" icon="no"] [button text="TRAILER" link="http://newtheatre.org.au/dying-for-it-trailer/" style="link" size="h3″ target="_self" display="inline" icon="no"]
[row_in]
[span4]
CREATIVE TEAM & CREW
Director Peter Talmacs
Music Directors Tom Albert & Thomas Talmacs
Set Designer Tom Bannerman
Lighting Designer Tony Youlden
Costume Designer Jennifer Post
[/span4]
[span4]
CAST 
Peter Adams, Tom Albert, Alastair Buchanan, Alan Faulkner, Jeannie Gee, Margarita Gershkovich, Victoria Greiner, Jodine Muir, Aaron Niland, Joel Spreadborough, Christopher Sellers, Johann Walraven
l
[/span4]
[span4]
TIMES
Previews Tue 19 & Wed 20 Nov 7:30pm
Wed – Sat 7:30pm, Sun 5pm
Final performance, Sat 21 Dec 5pm
[/span4]
[span4]
TICKETS
Full $32 | Concession $27 | Groups (10+) $27 | Previews $17 l Student Rush $17 l Cheap Wednesdays $17
[span4]
[/span4]
[/row_in]