BY RICHARD BRINSLEY SHERIDAN
28 APRIL – 30 MAY 2015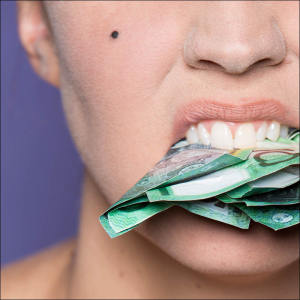 "People will talk—there's no preventing it."
A hedonistic society consumed by gossip, ambition and greed forms the backdrop for this delicious, witty comedy of manners.
Two brothers, one an amiable rake, the other a sanctimonious cad, are tested by their wealthy uncle to determine which is the more trustworthy; and crusty old fool-in-love tries to tame his feisty, much-younger wife.
Amidst the hilarity, the plots and subplots and many tangled webs lurks a cast of characters whose names say it all: Lady Teazle, Lady Sneerwell, Mrs Candour, Surface, Backbite, Snake … There is much deception, double-dealing and backstabbing but virtue wins out over vice in the end.
This production will bring a contemporary vision to an 18th century classic. Human nature doesn't change: the foibles and desires on display in this world of hypocritical scandal-mongering are all too recognizable and make Sheridan's satirical morality play a timeless joy. +PICS +PRESS
"A comic masterpiece … provocative and intelligent" The Independent
[row_in]
[span4]
CREATIVE TEAM & CREW
Director David Burrowes
Dramaturg Michael Collins 
Production Designer Isabella Andronos
Sound Designer Ryan Devlin
Lighting Designer Alex Berlage
Assistant Director John Ma
Set Assistant Mariya Tkachenko
Costume Assistant Katie Campbell
Production Manager Eliza Oliver
Stage Manager Bronte Axam
Assistant Stage Manager Keziah Knight
[/span4]
[span4]
CAST
Tel Benjamin, Richard Cotter, Sasha Dyer, Peter Flett, Emma Harvie, Rhys Keir, Chantel Leseberg, Moreblessing Maturure, Lillian Silk, Marty O'Neill, Nick Rowe, Billie Scott, Eleanor Stankiewicz, Samantha Ward, Jacob Warner, Madeleine Withington 
[/span4]
[/row_in]
[row_in]
[span4]
TIMES
Previews Tue 28 Apr & Wed 29 Apr 7:30pm
Thu – Sat 7:30pm, Sun 5pm
Final performance, Sat 30 May 5pm
Running time: approx. 3 hours with an interval
[/span4]
[span4]
TICKETS
Full $32 | Concession $27 | Groups (10+) $27 | Members $22 | Previews $17 | Student Rush $17 | Thrifty Thursdays $17
[/span4]
[/row_in]