BY TOM STOPPARD
6 OCTOBER – 7 NOVEMBER 2015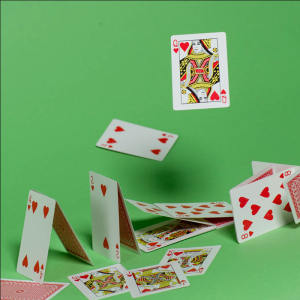 "It's no trick loving someone at their best. Love is loving them at their worst"
Henry, a successful playwright, has fallen deeply in love with Annie, an actress, and they have left their respective partners to embark upon a life together.
But Henry is riven by doubts – is what he feels 'the real thing' or merely an illusion? While Annie, taking up the political cause of a soldier arrested for an anti-war protest and pursued by a young co-star, is starting to feel the pressures of fidelity.
Having blithely written a hit play about adultery, Henry gradually comes to an awareness of the torment that love and betrayal can bring in their wake.
In this brilliant exploration of commitment – to lovers, children, causes, ideas – Stoppard brings together head and heart, life and art in exhilarating style. +TRAILER  +PICS  +PRESS
"A finely acted, warm, strong and vibrant production of Stoppard's witty, wordy, challenging play." Sydney Arts Guide
[row_in]
[span4]
CREATIVE TEAM
Director Alice Livingstone
Set Designer Sharina Matthews
Lighting Designer Richard Whitehouse
Costume Designer Famke Visser
Sound Design Alistair Wallace
Assistant Director/Dramaturg Roxzan Bowes
Costume Assistant Melissa Lombardo
Set Construction Jullian Westiake, Goran Erikson, Joel Robinson, Jezuina Ornelas
Production/Co-Stage Manager Jo Jewitt
Co-Stage Manager Joan Cameron-Smith
Assistant Stage Managers Tegan Diamond, Jared McCulla
Sound/Lights Operators Nick Hatzakos, Sebastian Vervoort
Voice/Dialect Coaching Helen Tonkin, Nick Curnow
Production Photography Bob Seary
[/span4]
[span4]
CAST
Peter Eyers, Charlotte Hazzard, Ainslie McGlynn, Christopher Tomkinson, Emily Weare, Benjamin Winckle
[/span4]
[/row_in]
[row_in]
[span4]
TIMES
Previews Tue 6 Oct & Wed 7 Oct 7:30pm
Thu – Sat 7:30pm, Sun 5pm
Final performance, Sat 7 Nov 5pm
Run Time: 2hrs 30mins (with a 20min interval 60mins in)
[/span4]
[span4]
TICKETS
Full $32 | Concession $27 | Groups (10+) $27 | Members $22 | Previews $17 | Student Rush $17 | Thrifty Thursdays $17
[/span4]
[/row_in]