BY DACIA MARAINI
TRANSLATED BY SHARON WOOD
27 November 2016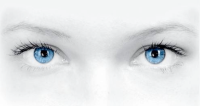 Presented by HURRIED STEPS AUSTRALIA
in association with NEW THEATRE
HURRIED STEPS is a hard hitting, powerful text written by Dacia Maraini. The hour-long play raises the question – Why is violence against women prevalent in all countries and cultures, and across all social, religious, geographical and racial groups?
"With HURRIED STEPS these women flee from pain and discrimination. Inspired by real facts reported by Amnesty International, the text is a testimony, an accusation, a gesture of solidarity and acknowledgment of all those women who are still prisoners of forced marriage, of a violent family, of a hustler, of tradition or of age-old discriminations which are so difficult to overcome." Dacia Maraini.
HURRIED STEPS presents a selection from ten stories – stories about women in Belgium, Italy, Jordan, UK, Mexico , Nigeria, Tibet and Albania. This Sydney season will premiere a new story set in Australia.
HURRIED STEPS reveals how the narratives behind Violence Against Women and Girls are complex and idiosyncratic, yet the cause and effects are universally similar. The performance will be followed by a Q&A between a panel of local experts, professional advocates (people who are familiar with the issues raised in the stories) and the audience.
Supporting the UN WOMEN'S CAMPAIGN – 16 Days of Activism Against Gender-Based Violence, the performance at New Theatre will highlight the work of Amnesty International.
[row_in]
[span4]
CREATIVE TEAM 
Director Nicolette Kay
Co-Producer Olivia Brown
Stage Manager/Technical Operations Patrick Howard
[/span4]
[span4]
CAST
Olivia Brown, Grant Cartwright, Bodelle de Ronde,
Lex Marinos, Emele Ugavule
[/span4]
[/row_in]
[row_in]
[span4]
TIMES

Sunday 27 November 11am
[/span4]
[span4]
TICKETS
$27
[/span4]
[/row_in]
HURRIED STEPS is also being performed at NIDA Playhouse, 25 November 11am & 2pm; 26 November 2:30pm & 7:30pm. Bookings through Ticketek 
Visit the HURRIED STEPS website